Your Dental Implants Dentist In Fresno CA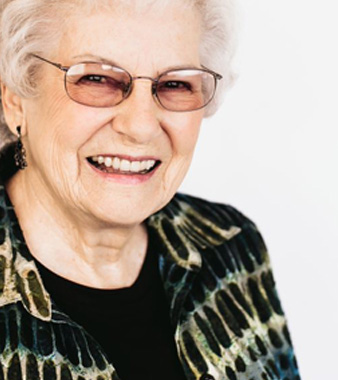 When it comes to replacement teeth, our patients expect the next-best-thing to natural teeth. Dental implants are anchored into the jawbone, just like real teeth, and topped with a beautiful porcelain crown. They restore the strength, capability, and appearance of an authentic smile.
If you have missing teeth, you might be considering dental bridges or dentures. Dental implants are a smart investment because they will give you the look and feel you are hoping for, and they can last for a lifetime and we are proud to offer them at our Fresno dentist location.
What Are the Benefits of Dental Implants?
When you replace your missing teeth with dental implants, you will enjoy all of these benefits and more:
Permanent solution that never shifts or falls out
Minimal discomfort associated with placement and healing
Each tooth implant stimulates the jawbone and promotes jawbone health
Preservation of youthful and attractive appearance
Easy biting, chewing and speaking
Trust and Continuity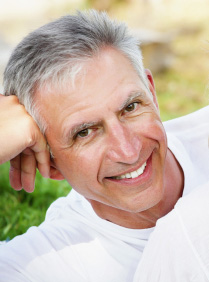 You are entitled to a consistent procedure performed by a professional team you can trust. At OnCall Dental – Fresno, we have the ability to both place and restore every tooth implant.
Most doctors send patients to a specialist for the first few steps of the tooth implant process, but we have the necessary knowledge and technology to perform the procedure right here in our Fresno office. You can trust us to become familiar with your needs and provide you with customized care. There's no need to visit several new offices and doctors to achieve the smile of your dreams.
The Dental Implant Procedure
When you choose to replace missing teeth with dental implants, the procedure will go like this:
You will be given local anesthesia and dental sedation to ensure a relaxing procedure.
Your doctor will insert each tooth implant into the jawbone through small openings in the gums.
You will be given time to heal and for your jawbone to bond with the dental implants.
When you return to the office, our caring doctors will restore your dental implants with attractive replacement teeth.
Contact Us For Dental Implants Today!
Are you interested in replacing your missing teeth with beautiful dental implants? Our customized replacement teeth can permanently increase the quality of your life! Contact us today at OnCall Dental – Fresno if you are in the area, including Fresno and Clovis.
Related Information