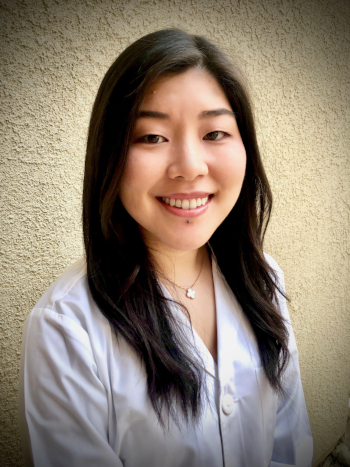 Dr. Aiko Kondo was born in Japan but came to the U.S. at 7 years old and was raised in North Carolina and Ohio. She attended The Ohio State University and completed her B.S. in Biology with Honors in two and half years. While preparing for dental school at OSU, she realized she also had a passion for research. She spent the next 4 years working in a biophysics laboratory in Japan, using microscopes to track single molecule movements on live cell plasma membranes, eventually obtaining her Masters degree in Medical Sciences from Kyoto University. Dr. Kondo returned to the U.S. to attend dental school after realizing her true passion was in dentistry. She obtained her Doctor of Dental Medicine degree from Case Western Reserve University in Cleveland, Ohio. 
Her hobbies include cooking and staying fit with yoga and exercising outdoors. Growing up, she spent a lot of her time playing the piano. Her senior year in high school, she won the World Piano Competition in Cincinnati, Ohio and had the opportunity to perform at The Carnegie Hall in New York City. 
Dr. Kondo is a compassionate dentist who always aims to put her patients at ease. She finds it highly rewarding improving patients' lives, whether it be from improving their smile or relieving them of pain.