Wisdom Teeth Removal In Fresno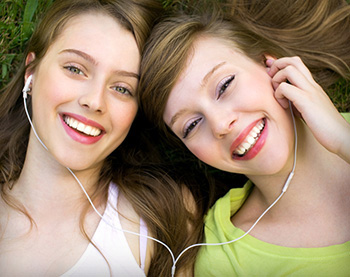 Our caring doctors preserve natural teeth as often as possible, but sometimes, tooth extraction is the best way to protect a healthy smile, and wisdom teeth removal is the most common form of tooth extraction. Our doctors also complete extractions when teeth are too damaged for root canals or dental restorations at both of our practices.
Patients find that their remaining teeth function better after tooth extraction and replacement. They are able to avoid the severe infection and discomfort that would steadily worsen if they hadn't sought treatment.
When Should a Tooth be Extracted?
Most adult mouths can properly accommodate twenty-eight teeth. Wisdom teeth typically add four teeth that the mouth doesn't often have room to hold. Wisdom teeth put patients at risk for crowding, pain, and infection.
It is important for all young adult and adult patients to ask their dentist about wisdom teeth removal. Wisdom teeth can force the smile to become crooked, uncomfortable, and dysfunctional.
There are other reasons for tooth extraction besides wisdom teeth removal. Some of these alternative purposes include:
Overcrowding | If you're ready to achieve a straight and beautiful smile, ask our doctors about your current smile alignment. Some patients require tooth extraction to reduce crowding and prepare the mouth for orthodontics.
Tooth Decay | When dental fillings aren't enough, extraction might be the best option to prevent the infection from spreading.
The Tooth Extraction Procedure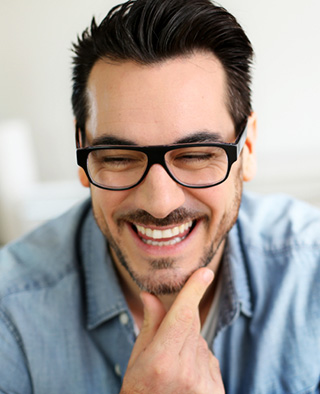 If the affected tooth is fully erupted, a non-surgical extraction will take place. During a non-surgical tooth extraction, our doctors will rock the tooth back and forth to loosen it. She will then gently pull it from the socket.
When wisdom teeth are extracted before they have erupted, your dentist will perform a surgical extraction. During this type of wisdom teeth removal, our Fresno doctors will create a small opening in the gums. She will elevate the gum tissue and remove the tooth in small pieces.
Comfort is Key
We believe your comfort is as equally important as a successful procedure. During wisdom teeth removal and other tooth extraction procedures, we provide local anesthesia and dental sedation. You can sit back and feel assured that the operation will be sensitivity-free. Click here to learn more about our sedation dentistry services.
When you are ready to improve your smile with wisdom teeth removal or any other tooth extraction, our compassionate team is here for you. To learn more or to schedule an appointment, contact us at either of our offices today if you are in the Fresno area, including Clovis!
"My experience at OnCall Dental was great! The staff and the doctor made me feel so comfortable. He extracted my top wisdom teeth in less than 5 minutes I didn't feel a thing. Also I didn't have to take the pain killers I was prescribed because I had no pain at all but I did get a bit swollen but that is totally normal and the healing process was fast! I am definitely going back for future dental work!"
"Thank you! Thank you! Thank you!!!! I called this place yesterday in severe pain due to a wisdom tooth coming out I didn't have any insurance and the price was very reasonable they took care of me with love and compassion I definitely highly recommend them! Didn't feel a thing and I had the tooth taken out before the afternoon I came here because I had read nothing but good reviews on them and I don't regret it I found my new dental place❤️🦷 🪥. I will definitely being going back again."
"Honestly i did not have dental insurance and yet it was affordable for me for taking out 2 wisdom tooth which had caused me severe pain and it did not hurt me through the procedure. Thanks to Dr. Kondo she was very patient through the end even they had closed at 2 p.m. on a sunday. I want to thank Oncall Dental that they are open 7 days a week which anywhere in fresno there is no weekend dental place that are open besides this place. Here i found them on the google search and had a great review! It is true with all the reviews and now I am finally stress relieved from aching jaw pain free now. Everyone here is friendly and nice! Go here if you are like me even with no insurance they will still do a payment options! Thanks oncall dental!"
"My first time going there. It's great they are so friendly and nice. They really know what they are doing. And the best part is that you feel no pain at all! I had to take out my wisdom tooth because of an infection. I felt no pain at all it was so easy and fast. The wait also isn't that bad as well, I only waited 20. Over all I would go to the place again if I need to get my teeth taken care of."
Related Information