True Tooth Pain Relief In Fresno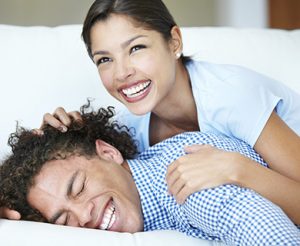 Tooth pain can make it difficult to focus on your daily tasks and enjoy your everyday life. OnCall Dental – Fresno is open 7 days a week, including nights and weekends, to provide you with rapid toothache relief at both our Fresno and Hanford locations.
There's no reason to live with constant tooth pain when you have access to OnCall Dental – Fresno. We offer accurate tooth pain diagnosis and effective toothache remedies. Toothaches may be caused by:
Tooth decay
Gum disease
Abscess
Inner tooth infection
All of these conditions require immediate attention from your trusted dentist.
Is tooth pain plaguing your life? You can call in or walk in — there's no appointment needed at our Fresno dentist office. We accept most insurances and we can provide you with same day relief!
When Should I Seek Help for Tooth Pain?
Here are some indicators that you might need to visit an emergency dentist to find toothache relief:
Recurring and severe tooth pain
Broken, chipped, or knocked out tooth
Loose permanent teeth
Missing or loose dental work
Frequent jaw pain
Swollen or bleeding gums
Increased sensitivity to hot or cold foods
Pain when opening or closing the mouth
Difficulty chewing
Don't let tooth pain change your daily habits or stop you from enjoying your life. Seek toothache relief today at OnCall Dental – Fresno.
Managing Tooth Pain at Home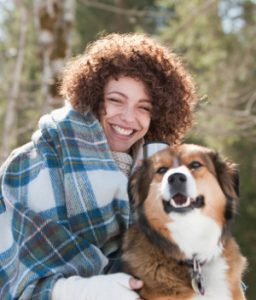 If you cannot see us right away, there are a few home-based toothache remedies you can try. First, floss and brush to remove bacteria and food from the teeth. Rinse the mouth with warm water and use a cold compress on swollen areas.
Then you might try the following toothache remedies:
Clove oil
Cough drop
Mouthwash
Cucumber slice
Over-the-counter pain relievers
Don't suffer through tooth pain. Residents in Fresno and Clovis can contact us today at OnCall Dental – Fresno for fast and effective treatment!
"I was nervous to come in because I am new to the area and I had no dentists to turn to when I was having wisdom teeth pain. I was immediately put at ease with how kind the staff is. The doctor was great and was able to relate to me, making me much more comfortable."
"Great experience! I had a toothache after Christmas and my dentist was not available! They took me in that day and performed a route canal the next day! The staff and doctor were extremely helpful, professional, and caring! I would highly recommend them!"
"This place is AMAZING!! Went in for a sudden toothache, and was examined immediately. The staff is very receptive and put me at ease. Dr. Nguyen and the medical assistants are very thorough in explaining what treatment is needed. I'm not afraid of the dentist, but having them give a blanket was quite nice. If anyone has an emergency, or even need a general dentist, you should consider this office!!"
"I called after hours with an awful tooth ache, they got me in the next day. Very pleasant staff and the dr was wonderful. They explained all my options and worked well with me."

"This is my new dental office. The staff was extremely friendly and knowledgeable. I needed an emergency tooth extraction. They did it on a Sunday. There a 24/7 on call which is great because tooth pain doesn't just happen Monday through Friday. Lovely office."
"I came in right before they were going to close and were nice enough to get us in as my daughter had a bad toothache. every person we encountered were amazing and nice. We felt so welcome. Not a very long wait. and they were able to fix my daughter up the best of their ability until we could see a specialist. I totally recommend this facility to anybody who needs the best care. We will definitely come back and also use them for all future dental appointments."
"Best dental experience I've ever had, by far! I woke up with a swollen face and terrible tooth pain under a broken tooth of mine. Called that morning, got an appointment that morning, out by lunchtime. Tooth pulled, no more pain, and I'm back on my way to my Holiday plans without issue."

Related Information