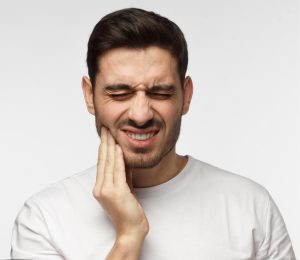 An infected or damaged tooth can result in unbearable pain. It's virtually impossible to concentrate on anything else, let alone get some sleep. At OnCall Dental in Fresno we can relieve unbearable pain with an emergency root canal.
We'll diagnose the problem first, of course. But unbearable tooth pain is often due to a compromised pulp chamber, either from decay, trauma, or infection. The pain may not be that bad at first. But if there's a problem and it isn't treated, it's usually just a matter of time.
Ending The Pain
A root canal is a procedure done to remove any infected pulp within the tooth. The tooth's inner chamber is then cleaned and disinfected, sealed, and capped with a crown.
The root canal will end the pain and save the tooth. The discomfort will be minimal, too: not much different than having a cavity filled. It's a myth that root canals are painful.
At OnCall Dental in Fresno and Hanford we have done many emergency root canals, and other toothache relief. In an emergency no appointment is needed. Walk-ins are always welcome!
Contact OnCall Dental
Location (Tap to open in Google Maps):