Picture this: you wake up in the middle of the night with excruciating tooth pain. Your regular dentist is closed, and you have a big meeting at work in the morning. What do you do? This is where OnCall Dental Fresno comes in. Our team of experienced dental professionals is here to help when you're in a tough spot. In this blog post, we'll explore the services we offer, why we're the go-to emergency dental clinic in Fresno, and how we can help you get relief fast.
1. Here for you when you need us
One of the most significant benefits of OnCall Dental Fresno is our availability. We understand that dental emergencies can happen at any time, which is why we have extended hours on weekdays and are open on Saturdays and Sundays. When you come to our clinic, you won't have to wait weeks or even days to get an appointment. We can usually take care of your dental emergency the same day you come in.
2. Experienced professionals
Our dental team consists of some of the most experienced professionals in the field. Our dentists are highly trained and have years of experience treating dental emergencies. They have seen it all and can help with everything from a badly damaged tooth to a severe toothache. You can trust that you're in good hands when you come to OnCall Dental Fresno.
3. Comprehensive services
We offer a wide variety of services to take care of any dental problem you might have. Some of our most popular emergency dental services include root canals, extractions, fillings, and crowns. We also offer cosmetic dentistry, orthodontics, and other services to help you achieve optimal oral health.
4. Comfortable and friendly environment
Going to the dentist can be a stressful experience, but we strive to make you feel as comfortable as possible during your visit. Our clinic is designed to be a welcoming and friendly environment, and our staff will do everything they can to help you relax and feel at ease.
5. Affordable payment options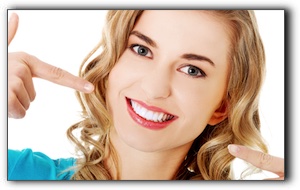 One of the biggest concerns people have when it comes to dental emergencies is the cost. At OnCall Dental Fresno, we understand that dental emergencies can be unexpected, which is why we offer a variety of payment options to fit your budget. We accept most insurance plans and offer financing options to help you get the treatment you need when you need it.
At OnCall Dental Fresno, we're here to help when you're in a tough spot. Our availability, experienced professionals, comprehensive services, comfortable environment, and affordable payment options make us the go-to emergency dental clinic in Fresno. Don't wait until your dental emergency gets worse. Call us today and get the relief you need fast.
Contact OnCall Dental (Tap to open in Google Maps):