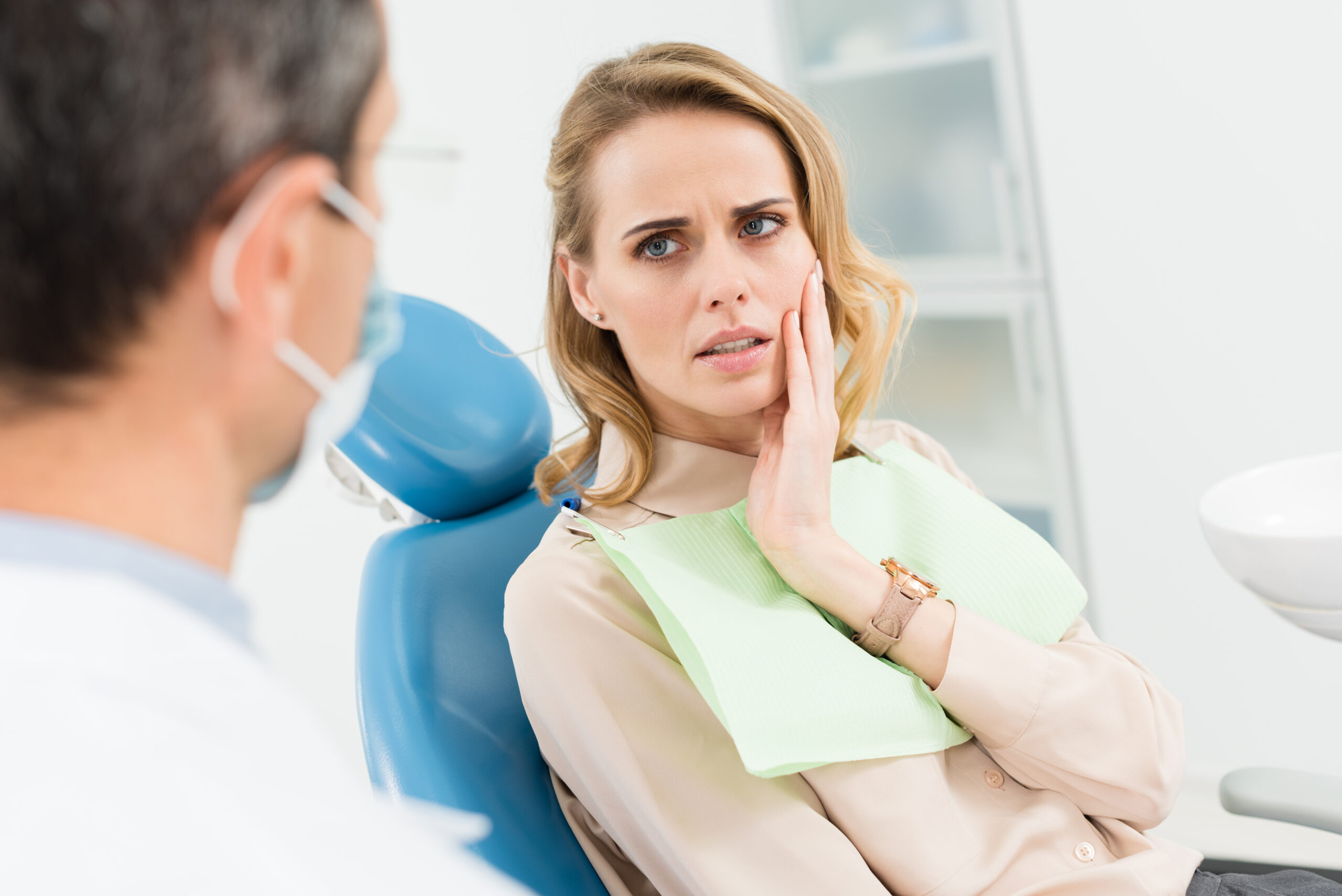 If emergencies were convenient, they wouldn't be emergencies. When a dental emergency happens, acting fast in those key moments can make all the difference between a fixed tooth and a lost tooth. This is why, at OnCall Dental in Frenso CA, we keep all our patients informed of our complete dental emergency services.
Dental emergencies happen most often at night or weekend. During parties and relaxing gatherings, we can be less careful with out bodies and smiles. During these hours, you might find yourself taking part in activities that can result in cracked, chipped, or knocked out teeth.
If your tooth cracks, first things first: give your mouth a rinse with warm water to clear away any debris and harmful bacteria. Then, use a cold compresses to help minimize swelling. When you're done doing all that, head quickly to our office!
If you bite your lip or tongue, we recommend the same procedure. Clean the area gently by swishing some water, and then apply a cold compress to your the abrasion.
But what if your tooth is knocked out altogether?  One tackle or an elbow to the jaw, and you might have yourself a bigger problem than just some chips and gaps. If your tooth has fallen out, timing is critical. Try to reinsert the fallen tooth loosely back into your jaw, making sure not to touch its root. If this is not possible without pain or discomfort, don't force it! Instead, nestle the tooth safely between your cheek and your gums, or even place it inside a glass of milk.
The most vital instruction we can give is to take the fastest, most direct route to our offices. If we are able to treat the missing tooth inside the hour, chances are high that we can save your natural tooth and root.
Though this post only covers certain dental emergencies, the list of possible accidents and mishaps is endless. Painful toothaches that wake you up from your restful sleep, objects that get lodged between your teeth and cause pain; whatever the problem might be, we can help! OnCall Dental in Fresno CA offers emergency dentistry, as well as general dentistry, toothache relief, and many other services. Contact us today! In an emergency, walk-ins are welcome.
Contact OnCall Dental (Tap to open in Google Maps):