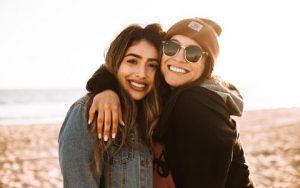 It can happen at home or at the office, but it's most common when you're participating in sports: biting down on your lip or tongue, and hurting yourself. If it happens to you, head to OnCall Dental in Fresno as soon as you can.
Injuries like this can result in a lot of bleeding. That's because the mouth has such an excellent blood supply. It doesn't necessarily mean the injury is more severe than you thought. In fact, the mouth's great blood supply facilitates healing.
One of the first things you should do if you have a bitten lip or tongue, or see someone who has one, is to try to control the bleeding. Firm pressure on the wound is the first line of defense. Just be sure you use a clean piece of cloth or gauze. If it doesn't stop soon, keep the pressure on and call 911.
If you're able to get the bleeding to stop, the next thing to do is apply a cold compress to the the wound. That will help with any swelling. Don't apply ice or a cold pack directly to the wound, or two the outside of the mouth. Instead, wrap it up in cloth. Your shirt will do. Applying it directly could cause skin damage.
Examine the wound for any debris. There is likely to be some if the injury is the result of a fall. Gently clean it out, but if it's stuck, don't try to force things. Leave that to us.
Remember that at OnCall Dental in Fresno, we handle dental emergencies, including bit tongues and lips, on a regular basis. Other urgent dental care includes toothache relief. You don't need an appointment; walk-ins are always welcome.