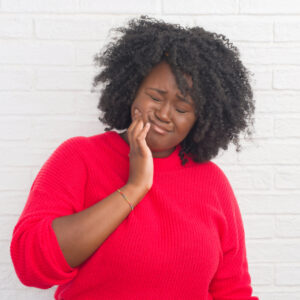 No one wants pain to linger. From a stubbed toe to a tummyache, we all want pain to go away. Toothache pain can keep you up at night, and at OnCall Dental in Fresno CA, we ask: how do you decide that it's become a dental emergency?
You can't judge it entirely by how bad the pain is, although severity can be a red flag. If you have toothache pain and it lasts for more than a couple of days, we advise you come see us.
Vanishing Pain?
The most common cause of a toothache is a cavity. When the pain gets really bad, it may mean the cavity has reached an advanced stage. It could also mean an infection.
Whatever is causing the pain, it won't fix itself. On occasion, toothache pain can vanish before the tooth is treated. Don't let that fool you! The cause of the toothache is still there. Pain going away on its own could indicate that the soft tissues within the tooth have died. At that point a root canal may be needed to save the tooth.
When you have your toothache treated right away, the main benefit, of course, is that the pain is gone. But you might just be saving the tooth from extraction.
At OnCall Dental in Fresno CA we specialize in dental emergencies and toothache relief. Remember, in an urgent situation no appointment is necessary; walk-ins are welcome!
Contact OnCall Dental (Tap to open in Google Maps):