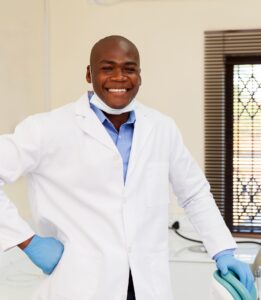 There are several common dental emergencies, but just because they are common doesn't make them unavoidable. In this post from OnCall Dental in Fresno CA we describe the most common dental emergencies, and what you can do to prevent them.
The way you respond to a dental emergency matters: it can make the difference between complete recovery and long-term damage.
Common Dental Emergencies
These are the most common dental emergencies we see in our office:
Toothache. Pain is always a giveaway. Of course, there is a difference between an ordinary toothache and one requiring prompt attention. The greater the pain, the more serious is probably is. Severe toothaches may indicate an abscess, which can spread through the body. In the short term a cold compress can relieve pain. You should also call us and describe your symptoms.
Tooth trauma. All it takes is a collision on the playing field or a household mishap, and you have a chipped or broken tooth. If part of your tooth breaks off, save it if you can; we may be able to bond it back together. A cold compress and/or over-the-counter pain relievers can help, but come see us.
Knocked out tooth. A more serious tooth trauma is a knocked out (avulsed) tooth. This requires immediate attention. Never touch a knocked-out tooth by its root. Place it back in the socket if you can, or just hold it in your mouth. If it's treated within an hour chances are good the tooth can be saved.
Of course, there will always be accidents and unavoidable dental emergencies. When they happen remember us at OnCall Dental in Fresno CA. We specialize in urgent dental care. Remember, when it's an emergency no appointment is necessary; walk-ins are welcome!
Contact OnCall Dental (Tap to open in Google Maps):