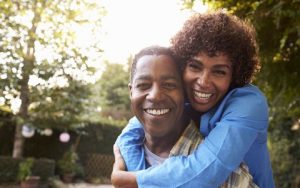 Teeth can be knocked out in many different ways: an accidental elbow to the mouth, a fistfight, or a fall at home are among the more common causes. However it happens, a knocked out tooth is a dental emergency, and you should go directly to OnCall Dental in Fresno for treatment.
When a tooth is knocked out, time is of the essence. If it can be treated within an hour or so, the chances of saving the tooth are very good.
That depends, of course, on the condition of the tooth, and the condition of the patient's jaw. The most important thing is to keep the tooth moist. A common piece of advice is to place it in some milk. But a carton of milk isn't always going to be available.
It's just as effective to put the tooth into some kind of protective container, and spit on it. A cup or a baggie will do just fine. Handle the tooth with care, and do not touch the root. If there are tooth fragments, gather them up.
If the tooth is intact and moist, and if you get to OnCall Dental quickly, there's a good chance it can be saved. While walk-ins are always welcome, it's a good idea to phone ahead so we can be ready for your arrival.
Once you're in the chair, a dentist will clean out any debris from the socket and then try to place the tooth back in it. If the tooth is intact then the chances of success are good. There are no guarantees, of course: positioning it correctly can be difficult. But sometimes it can be a straightforward process.
There are no two ways about it: a knocked out tooth is a genuine dental emergency. At OnCall Dental in Fresno, emergency dentistry is our specialty, as are dental implants. No appointment is necessary.