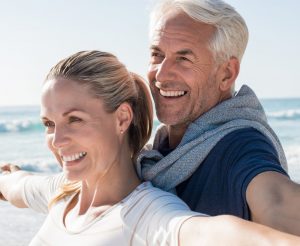 It's a fact of life: weekends are always too short. Too short, that is, unless you have a dental emergency, like a toothache on Saturday morning, and you're facing the prospect of waiting until Monday when the dentist office opens.
When that happens, that short weekend suddenly seems a lot longer.
There is no substitute for sitting down in the dentist's chair. But for that weekend toothache, check you medicine chest to see if you've got any over-the-counter analgesics like acetaminophen or ibuprofen. These do a good job of dulling the pain, in the short term.
Another short-term fix might sound a little odd, but it's been known to work. Slip a whole clove in your cheek alongside the aching tooth. The clove oil helps the nerve to settle down.
Of course, there is always the ice pack treatment. Wrap some ice in a cloth towel and hold it to the side of your face.
But that toothache could indicate a serious issue requiring immediate attention. And there's no reason to put up with tooth pain, no matter what day it is.
Apply that ice pack, then reach out to OnCall Dental – Fresno. We provide emergency dental care to people in the Fresno area. You don't even need to call ahead of time: no appointments are necessary and walk-ins are always welcome.
Contact OnCall Dental – Fresno: 599-477-4553