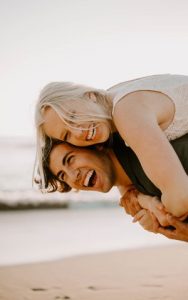 When you have a bad toothache, there's no time to lose. Getting the care of a dentist as soon as possible is your number one priority. That makes OnCall Dental in Fresno an invaluable service.
Tooth pain may be sharp, throbbing, or constant, or it may only happen when there is pressure applied, like when you chew your food. It may include swelling around the tooth, or even in your face, and may even be accompanied by a fever or a headache. When it gets that bad, don't delay: get help as soon as possible.
A toothache is your body telling you that there's a problem. The most common cause of a toothache is a cavity. If that's the case, then we'll fill it right away. If it's a really bad cavity, we may have to extract it.
If the tooth is infected, it may be necessary to do a root canal. If that is the only option, don't worry: root canals relieve pain, they don't cause it. We'll numb the infected area before beginning, and if necessary, we'll provide sedation.
Whatever it is that's causing your toothache, we'll identify it and treat it accordingly. It may be after hours for other practices, but OnCall Dental in Fresno is there to treat you. You can call ahead if you want to, but walk-ins are always welcome.
Contact OnCall Dental – Fresno: 599-477-4553