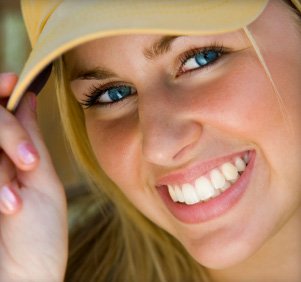 Not all foods are created equal, and some have greater tendency than others to get stuck between your teeth. Is there a better example than popcorn? When you get food stuck between teeth, there are some things you should definitely not do, and some things you can do, up to and including seeing us at OnCall Dental in Fresno.
First things first: never, repeat never, use metal tools to get something, food or otherwise, that is wedged between your teeth. It might seem like a good idea. Something like, say, a pocketknife is thin, rigid, and with a pointed end. But you run a huge risk of scraping tooth enamel, or damaging your gums, or both.
Your best bet is to try getting the object unstuck with your tongue. Even then, take care. If it doesn't come out right away, stop. A better trick is to swish a little water around in your mouth to try loosening it.
Another trick you can try involves a toothpick. Carefully place a toothpick between the two teeth where the piece of food is stuck. Gently push it in enough so that it stayed in place, and then wait for a few minutes. The teeth should move, ever so slightly. Give the toothpick one more little nudge. Then remove the toothpick and try dental floss.
But it bears repeating: do not use any metal tools. And while we're at it, don't use force, either. Better to make a beeline to OnCall Dental in Fresno. You don't need an appointment; walk-ins are always welcome. We provide emergency dental care, including toothache relief.