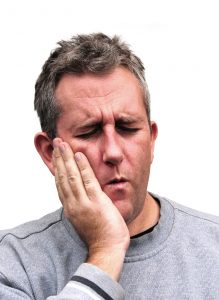 A fractured tooth requires professional attention, and we have treated a lot of them at OnCall Dental in Fresno. But there are some things you should do before heading to our office.
Fractured teeth can be very painful, and there is also the possibility of an infection setting in. This, in turn, can lead to other issues. It is not something you can put off until later!
First Things First
Before picking up the phone to call us, there are two things you can do to help yourself.
Rinse your mouth out. Use warm salt water. This can help to prevent minor swelling, and provide pain relief. Be sure to rinse thoroughly!
Take a pain reliever. Over-the-counter medication like ibuprofen or acetaminophen can take the edge off any pain. It will also help to prevent swelling and infection or possible fever.
At this point, give us a call. We'll get you into one of our examination rooms ASAP, assess the severity of the fracture, and determine the best course of action.
At OnCall Dental in Fresno and Hanford we have years of experienced  with fractured teeth and other dental emergencies. Remember, in an emergency no appointment is needed. Walk-ins are always welcome!
Contact OnCall Dental (Tap to open in Google Maps):