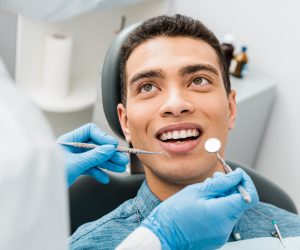 We all get toothaches from time to time. Whenever you get one, the best course of action is to have it looked at by a dentist as soon as possible. Remember that the team at OnCall Dental in Fresno is here for you with expert emergency dental care.
Sometimes you can't get here as soon as you would like to. When that happens there are things you can do at home to relieve the pain, or at least make it bearable. Just remember that no home remedy is a substitute for seeing the dentist.
Self-Care Tips
We've prepared a list of things you can do. Pick and choose from this list: they are not a series of steps, and you don't have to try them all.
There are two things that can help a bad toothache: reducing any inflammation, and cut off signals from the pain site to your brain.
The first objective can be achieved with a cold compress. An ice pack, or even something like a bag of frozen vegetables, is ideal for this. Hold against the side of your jaw for twenty minute intervals. Remember to wrap it in a clean cloth so the cold source is not in direct contact, which could damage your skin.
For the other goal, take an over-the-counter pain reliever like ibuprofen. This helps to cut off the signals to your brain, and is also an anti-inflammatory. Read the label and follow the instructions to the letter.
In addition, you can:
Rinse your mouth with warm salt water.
Try garlic. Crush it into a fine paste (use the flat of a knife blade) and apply it directly to the affected area.
Try clove oil. This is an old home remedy that can reduce inflammation and pain, and even sterilize the inside of your mouth. Put a few drops on a cotton ball and apply directly to the tooth.
The important thing, though, is professional treatment. At OnCall Dental in Fresno and Hanford, toothache relief is among our emergency dentistry specialties. In an emergency no appointment is needed. Walk-ins are always welcome!
Contact OnCall Dental (Tap to open in Google Maps):