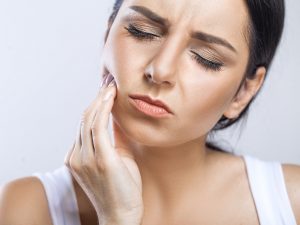 There can be a fine line between an ordinary toothache you can treat with one home remedy or another, and a toothache that needs the attention of a dentist. If your toothache crosses that fine line, remember us at OnCall Dental in Fresno and Hanford.
Knowing when your toothache is not an emergency can save you money, as well as an unplanned trip to the dentist. But deciding to ride out the ache may lead to a bigger dental problem. Pain, after all, is your body's way of telling you something is wrong.
Toothaches are caused by various dental problems. A small one is usually no big deal, and may be related to something like a sinus infection. Possible causes include:
Tooth decay. This is probably the single most common cause of a toothache. If you have pain when you bite or chew, or from hot or cold food and beverages, it could be a cavity.
Wisdom teeth. With most people, wisdom teeth come in during the late teens or early twenties. If they don't, and stay beneath the gumline, they can press against other teeth and cause pain.
Abscessed tooth. An abscessed tooth is infected and should be seen right away. These can be extremely painful and leave a bad taste in the mouth. An abscessed tooth is a clear dental emergency.
Providing toothache relief is one of our most important duties at OnCall Dental in Fresno and Hanford. We specialize in all types of emergency dentistry. In an emergency you do not need an appointment. Walk-ins are always welcome!